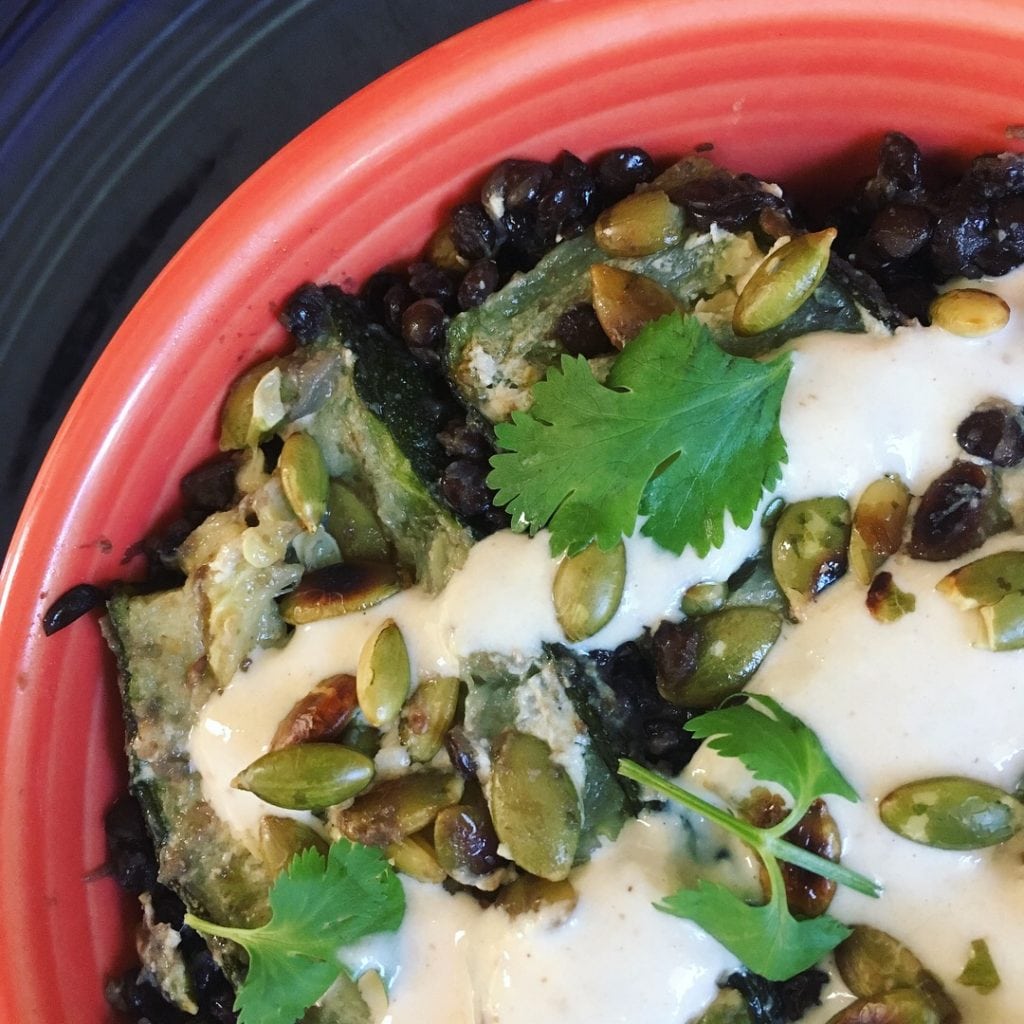 This mouthwatering one-dish feast is a fabulous way to enjoy lentils, seeds, and zucchini (or eggplant). It takes some work but is time well spent.

For a far simpler version, just make the tahini sauce and drizzle it on lentils, then chow down as-is or serve on a bed of greens. If you've never cooked lentils, they are a must-try! They are quick and hearty, with a nice earthy flavour.

Ingredients & Directions
See recipe here (from seriouseats.com):
Tweaks
Try zucchini instead of eggplant when abundant in summer.

Use pumpkin seeds instead of pine nuts (much less expensive)

Use whatever type of lentils you want. We used Beluga, recipe calls for "brown or

de Puy lentils".
Nutrition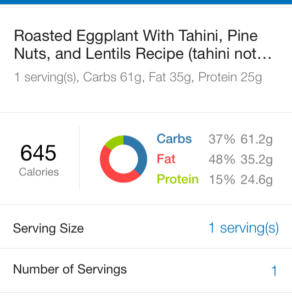 Note: Info is based on original recipe (with eggplant and pine nuts), tahini not included.
Credit
Thanks to my stepmom for cooking this up and serving it beautifully! It rocks to be the guest of someone who loves legumes as much as I do – and knows what she is doing in the kitchen.