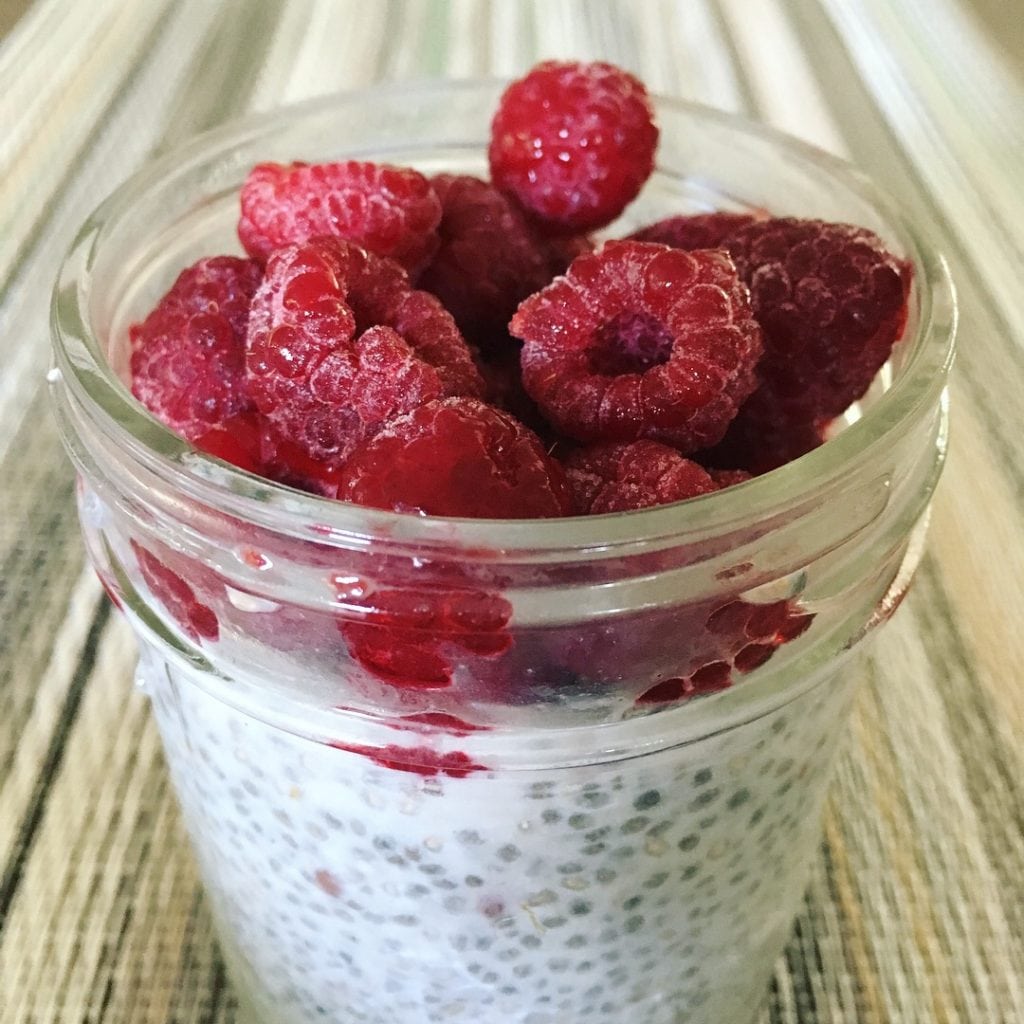 Chia pudding offers the winning trifecta of ultra simple, delicious, and healthy. I love it but I find that it's hit or miss with kids, depending on how they feel about the slimy texture. My one baby tester (a year and a half old) gave it two thumbs up.

I'm a big fan of seeds and feel they are sadly under appreciated. Like nuts, they offer a solid amount of protein and good fats. However, they are less allergenic so this treat is school-lunch friendly.
Ingredients
3 Tbsp chia seeds
1 cup milk (I like unsweetened vanilla almond)
Fruit on top (optional, but I do love it with raspberries!)
Directions
Mix. Let sit 5 min. Mix again – vigorously. Refrigerate for 20 min (or longer – some do overnight). Garnish as desired.

Variations
There are so many variations – you can add different fruits (I like berries), sweeteners, vanilla… you name it! I've even seen a version with peanut butter and jam!
I use unsweetened vanilla almond milk but it works with any kind of milk.
Nutrition

* This info is for my ultra basic – without fruit, with unsweetened almond milk: