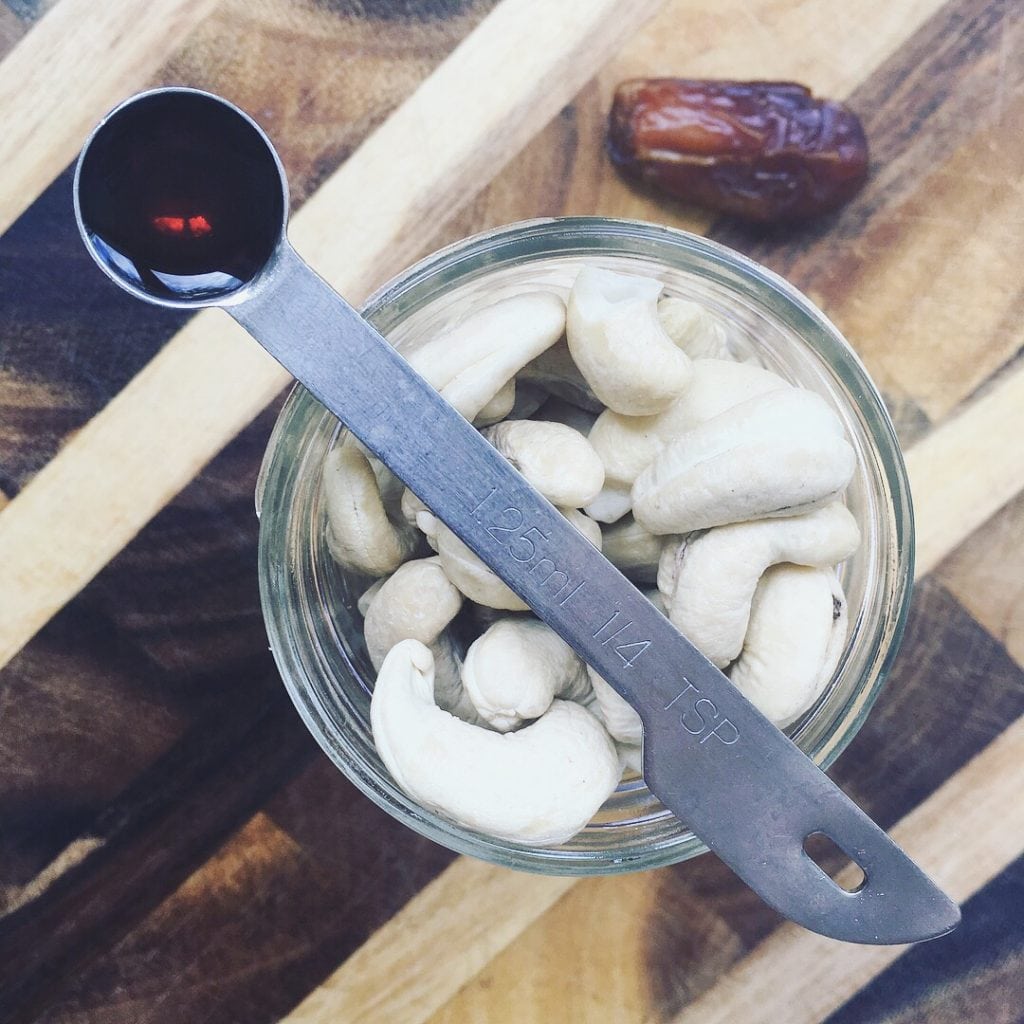 Cashew cream / cashew milk is a my new favourite alternative to dairy milk. It's creamy, delicious, and versatile. It's also super easy to make, provided you have a decent blender. Use it in coffee, tea, in soups, pasta sauces, with berries… The sky's the limit!

Ingredients
Cashews (RAW)

Water

Date (optional)

Vanilla extract (optional)
Directions
1. Soak cashews in as much water as you choose (see note below)
2. Put cashews and water in blender
3. Add vanilla and /or date if desired (don't forget to remove pit!!)
4. Blend (need a good blender)
5. Yum!!
How much water?
For milk, I use 1/2 cup cashews to 1 cup water
For cream,

barely cover the cashews with water (or a tad less).
To soak or not to soak?
I confess I sometimes skip this step but others swear by it. Can be a few hours in cold water or 20 min in boiling water.

Dates or no dates?
If you want to match sweetness of cow milk you will need to add 1-2 per cup (cow milk has 12 grams sugar per cup!). I don't usually add any.
Nutrition
(this stuff is not light!)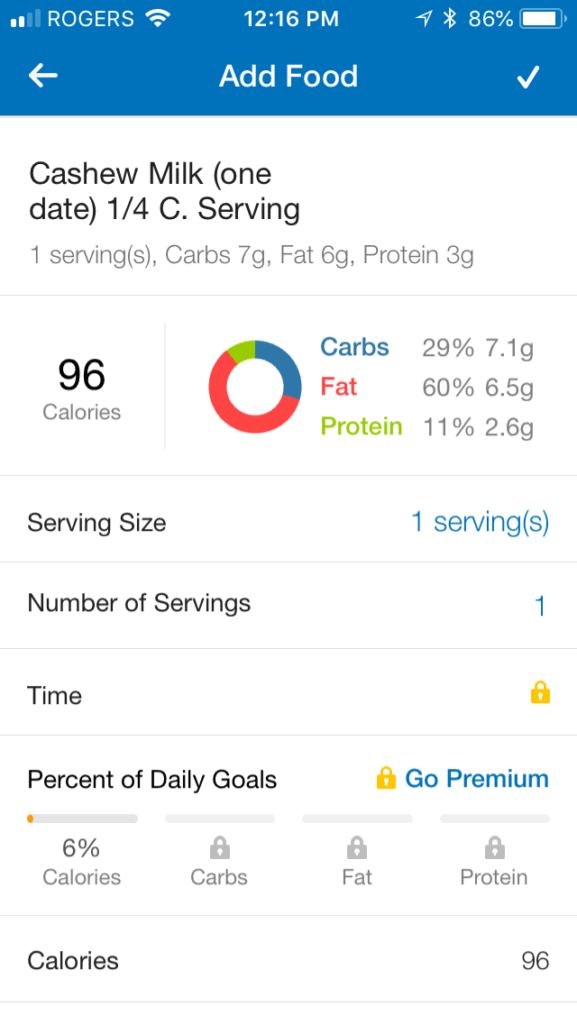 #fueledbyscience #fridayfoodfave #cashew #cashewmilk #nutmilk #plantbased #plantbasedvancouver #healthyfood #veganrecipes #recipes #foodfave #drinks #healthyrecipes