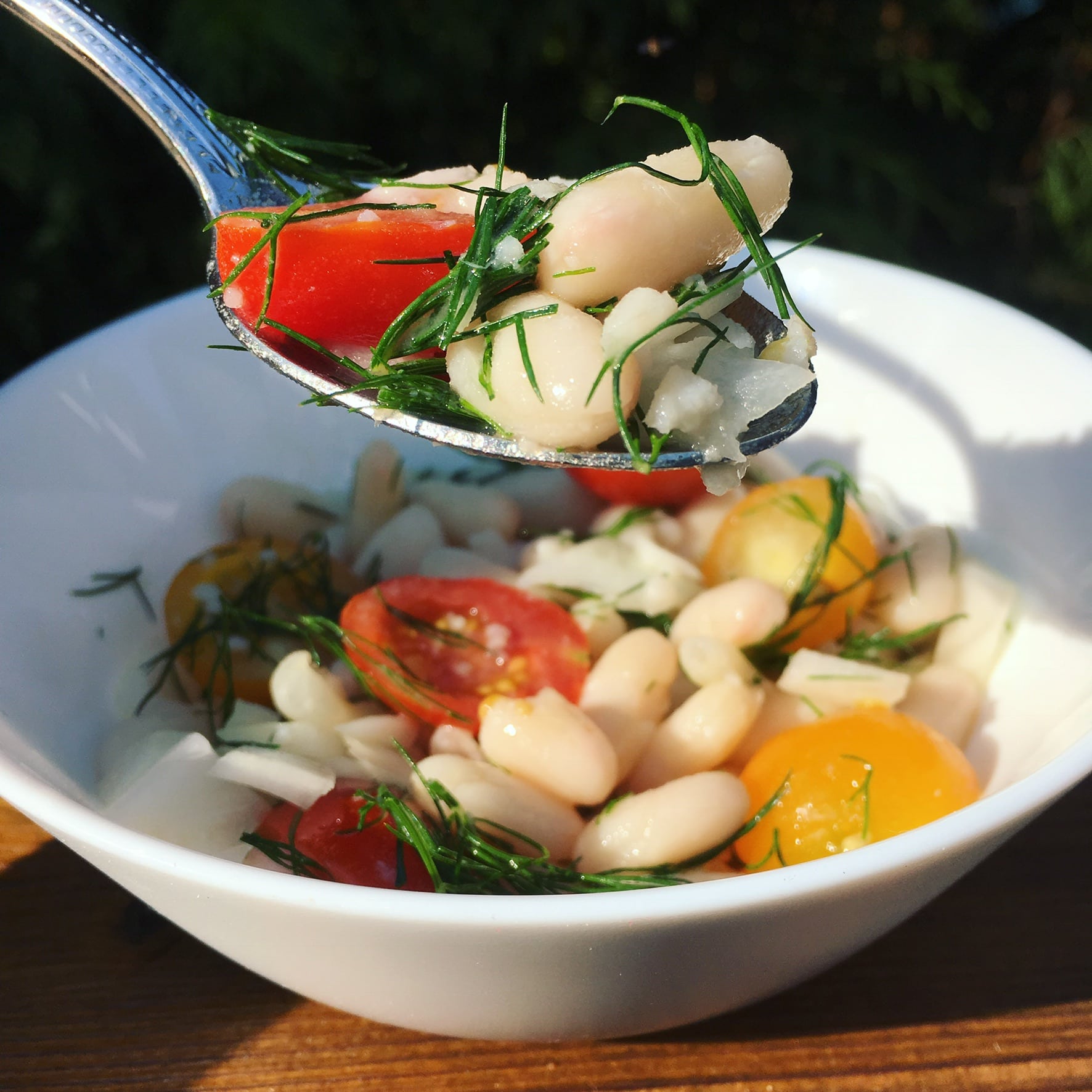 I fell in love with this white bean salad in Turkey ten years ago, and our love is still going strong! The magic ingredient is fresh dill.

When I bring this dish to a potluck, it inevitably disappears, and I usually end up sharing the recipe. It gets a mixed reception with kids due to tart taste – but you can always dial back the vinegar and lemon.
Fun fact: Beans are a complete protein. No missing amino acids. If you have doubts, read my article on medium (Busting the Myth of Incomplete Plant Based Proteins).
Ingredients
Serves 4
2 cans of white beans (cannelloni)

1 small yellow onion (sweeter varieties are best, red onion works too)

½ c. fresh cherry tomatoes

½ cup fresh dill (the magic ingredient!)

¼ cup fresh cilantro or parsley (optional)

1 Tbsp lemon juice

¼ cup red wine vinegar

1-2 Tbsp olive oil (flavourful/fruity is best)

Salt & pepper to taste

Directions
Rinse the beans, dice the onions and dill, halve the cherry tomatoes, then add all the dressing and seasonings. Best if left to marinate in fridge but still delicious if served fresh.
Nutrition