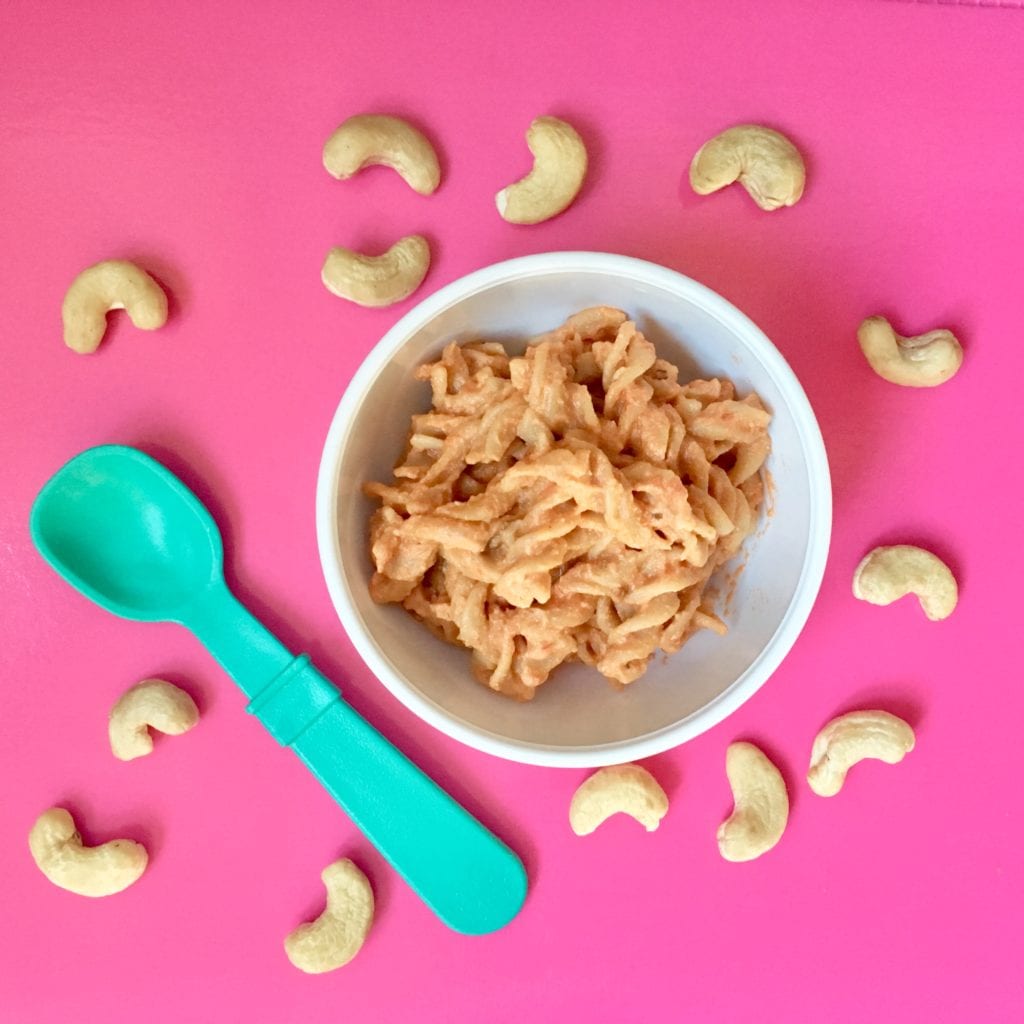 Thanks to cashew cream, even those of us who avoid dairy can still have rich and creamy pasta. Better yet, the creaminess comes from unsaturated fats, which we know are good for us. I wish I had discovered this trick a decade ago because I've been missing my pink sauces!
As always, this dish is simple, nutritious, and family-friendly. It's also extremely versatile – you can dial up or down the richness depending on how much cream you use. and dial up or down the nutrition depending on your choice of pasta.
I find that this potent sauce allows me to 'get away with' alternative pastas that offer more fiber and have a better overall nutritional profile, such as the ancient grains mix shown here or whole wheat.
The marinara can be homemade or store bought. Homemade always tastes better but isn't always realistic. Don't feel guilty for creating a meal that mixes and matches home made and store bought!
INGREDIENTS
Serves 4
4 cups cooked pasta (~ 2 cups uncooked) [We used Catelli Ancient Grains rotini]
1 cup homemade cashew cream ( = ~ 3/4 cup raw cashews plus water to cover)
2 cups tomato sauce. [Homemade or store bought. We like PC Organics 7 Vegetable Primavera.)
Ingredients for homemade marinara sauce if desired* (basic = garlic, onion, crushed tomato, olive oil and herbs). Minced red pepper makes a great addition.
DIRECTIONS
Boil 1 cup of water and pour over cashews. Let them have a quick soak, ideally at least 10 minutes, longer is a bonus.
Cook pasta according to box. Drain.
Cook your own simple tomato sauce or crack the can open!
Mix the cashews and water in powerful blender until smooth.
SERVE
Portion out the pasta.
Either mix all the marinara and cream together (roughly 1 part cream to 2 parts marinara) or choose your own ratio for each serving.
Garnish with fresh ground pepper.
NUTRITION
For 1 cup cooked pasta plus 1/4 of the sauce.

The Percent Daily Values are based on a 2,000 calorie diet, so your values may change depending on your calorie needs. The values here may not be 100% accurate because the recipes have not been professionally evaluated nor have they been evaluated by the U.S. FDA. They often do not apply to children.