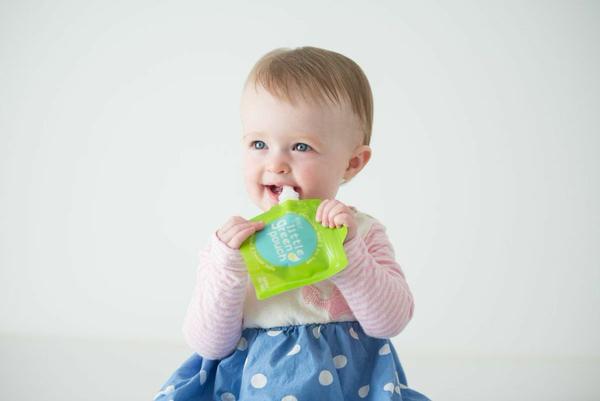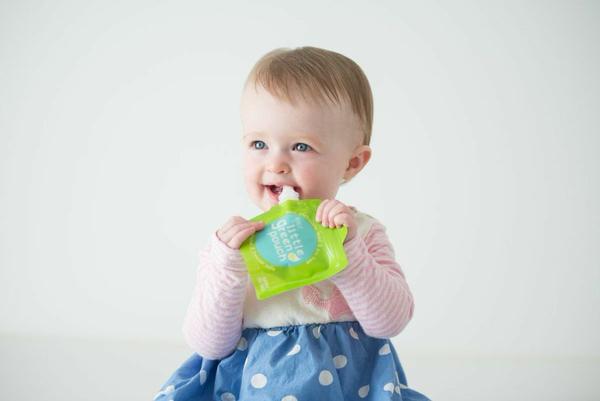 In the last decade, baby food aisles have quietly undergone a transformation. They are now dominated by a product that didn't exist a few short years ago. I'm talking about those handy little suckable packages of ultra-pureed fruit and veggie pouches.
For many of us, baby food pouches (aka squishies or squeezies) have become an essential part of our survival toolkit.
Cranky kid in the stroller? Hand over a squeezie and turn that frown upside down. Cranky kid in the back seat? Squishie to the rescue! Need a second to check your phone, pee, or simply take a deep breath? Twist the top and enjoy that blissful moment. This sounds like a dollar or two well spent.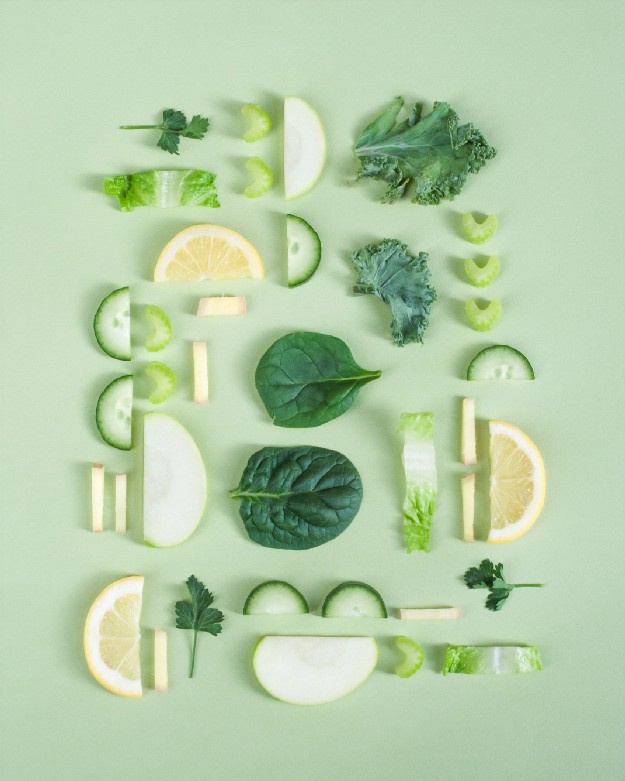 Pouches quickly won over parents and caregivers by playing to their top priorities: health and convenience. They boast a short list of wholesome, ingredients, offer impressive vitamin doses, and few scary additives (exceptions include ascorbic acid — aka vitamin C). They are not only portable, but also allow young babies to self-feed and self-soothe, without all the mess! To seal the deal, they are stamped with many of the marketing labels parents seek: organic, all-natural, GMO-free, gluten-free, no additives, no added sugar…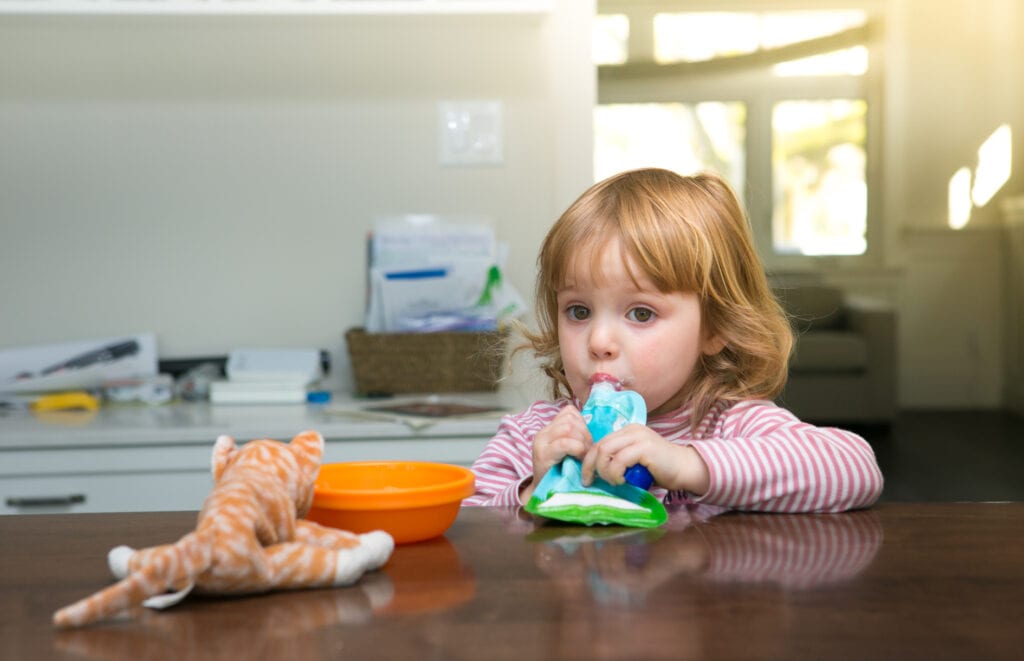 Babies and older kids alike eat them up, literally. What's not to love? Virtually all of the hundreds of flavours taste sweet, thanks to the naturally occurring sugars in fruits (glucose, fructose and sucrose). We are hard-wired from birth to like sweet tastes, presumably to encourage breastfeeding (breastmilk is quite sweet). Just like the sugars in breast milk, the sugars in fruit send a "cha ching!" signal to your brain. The texture is another selling point for kids. They are super smooth, without any of the chunks you find in home-made baby food. Little ones also love the fact that they don't have to work hard for their food — they can suck them back quickly and effortlessly. Adorned with fruits and veggie characters, they continue to beckon the older kids.
As with most things in life, if it seems too good to be true, it probably is.
While these pouches have a lot going for them, homemade baby foods offer many advantages, and nutrition is just the tip of the iceberg.