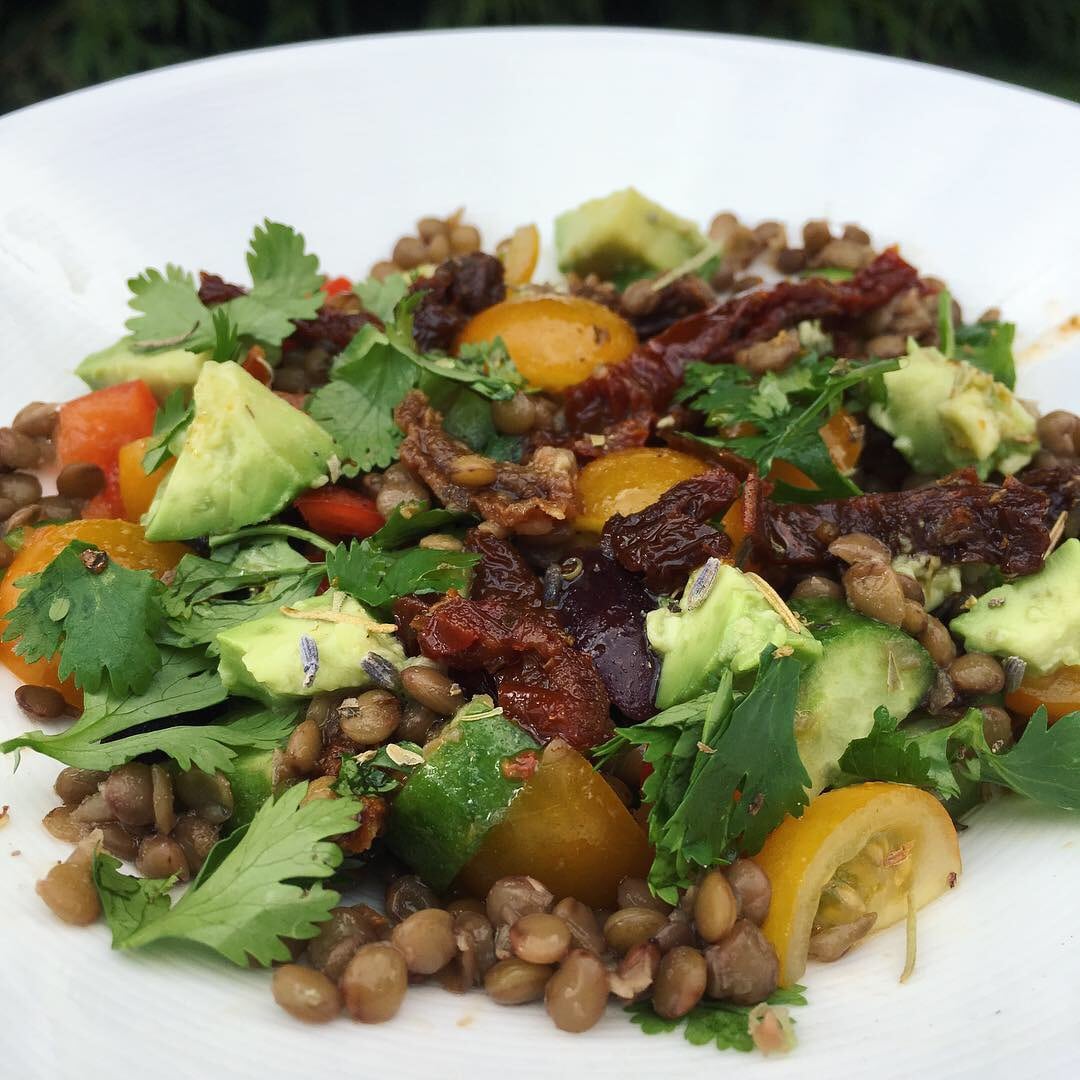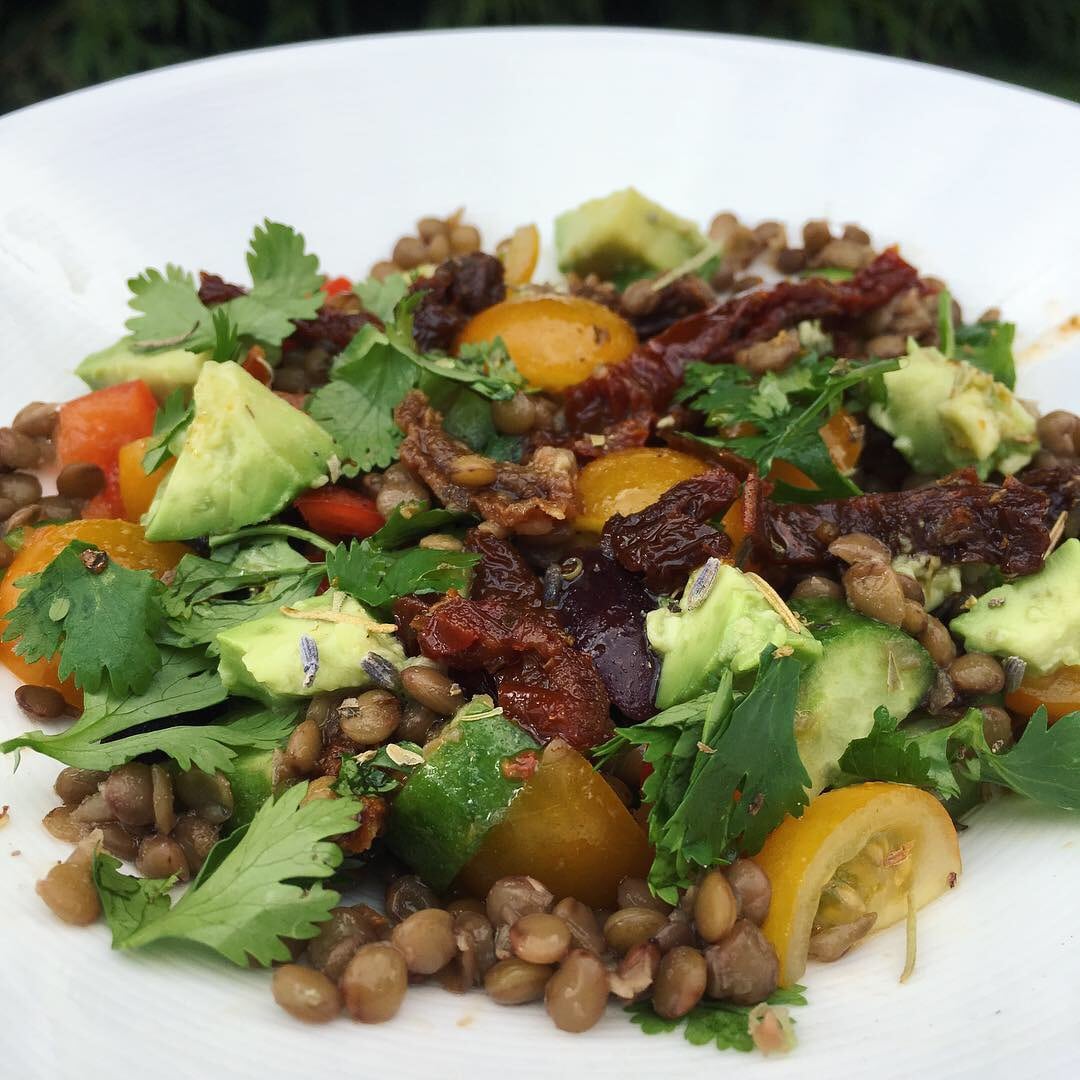 This hearty and refreshing dish has helped many of my friends come to know and love lentils. It's bursting with flavour, is quick to make, and can be served fresh or sit for a while. It remind me of Greek Salad but is earthier (and more filling).
On the nutrition front, lentils stands out for being rich in fiber and iron (which should be well absorbed thanks to Vit C in bell pepper and tomato). It's also on the high end of my target range for protein.
To make a full meal, serve with your favourite whole grain. I recommend trying wheat berries – they are nice and chewy. Perhaps add a side of roasted veggies.
Ingredients
Serves 4
1 cup brown lentils
1 English cucumber
1 cup cherry tomatoes
1/4 cup sundried tomatoes (ideally in oil)
½ red onion
1 red bell pepper
½ cup fresh parsley
Optional: kalamata olives, avocado
Dressing
2 Tbsp. olive oil (tip: replace some with oil from sun-dried tomatoes)
1 Tbsp red wine vinegar
1 Tbsp lemon juice (fresh)
1 Tbsp Italian herbs (I like thyme, oregano, sage and rosemary)
Salt & pepper to taste
Directions
1. Rinse the lentils. Place in a pot with water about twice the depth of the lentils. Boil for 12-15 minutes (I like them on the firm side). Drain and rinse with cold water.
2. Finely chop all the veggies.
3. Place the lentils in a bowl with all the veggies and dress. Adjust oil / vinegar / salt & pepper to taste.
Enjoy plain or serve over greens. .
Nutrition
In addition to a great profile on macros' (carbs, fat, protein) this dish serves up 20 grams of fibre per (out of my target of 28 grams) and 30% of iron (for adult woman) per serving.