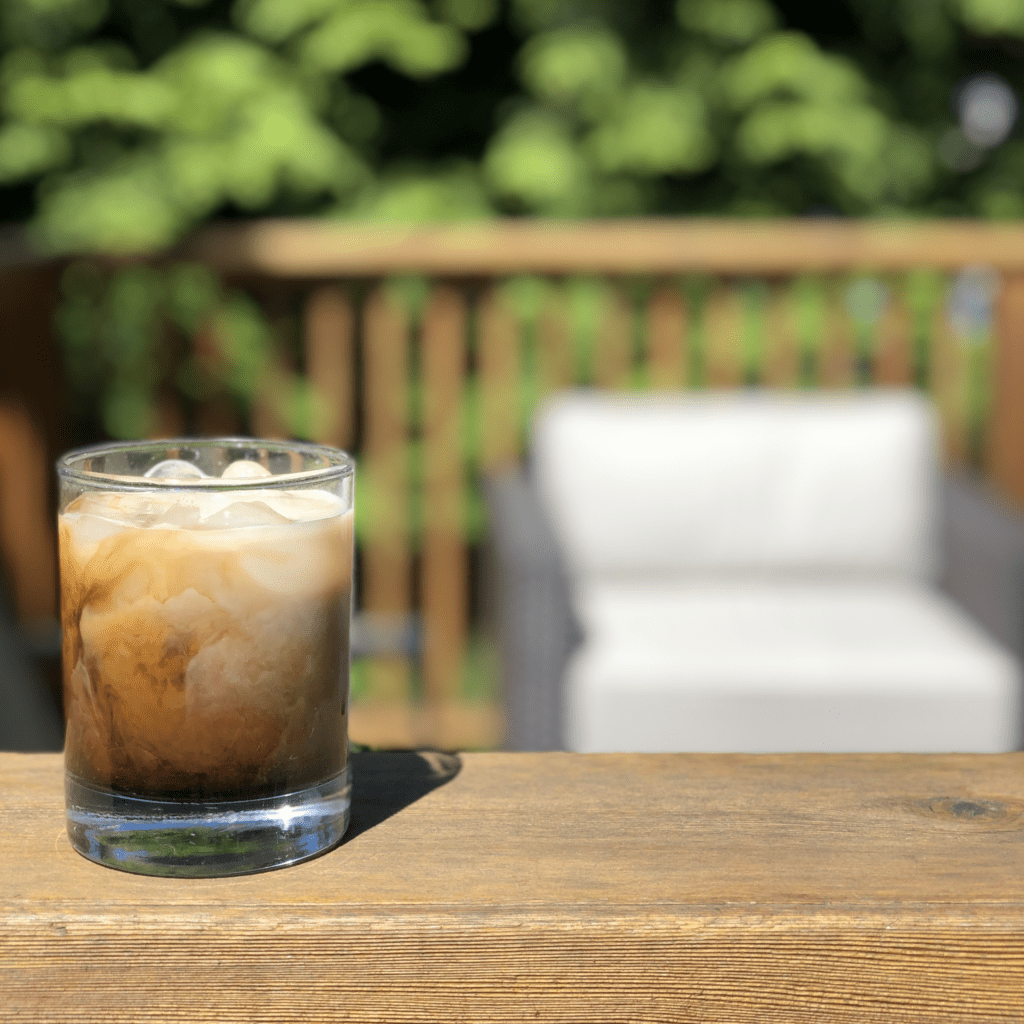 This Cool Chic Uncoffee hits the spot on a warm day. It's similar to an iced latte, or iced Americano misto (my fave), but a bit milder, with an earthy tone, and is 100% caffeine free.
The magic ingredient is a grain-based drink called Cafe-Lib ("The Uncoffee") made from roasted barley and chicory. It looks like instant coffee and is very reasonably priced.
This beverage is great for anyone who, like me, is very sensitive to caffeine. Even a decaf Americano can keep me up if I drink it later in the day (most decaf coffee is not fully caffeine-free!).
I'm sure there are other brands of this product; this one happens to be readily available for me. This post is not sponsored!
Ingredients
– 1 Tbps Caf-Lib
– 1/4 cup boiling water
– 1 cup milk of choice (I like unsweetened almond milk by Almond Breeze – it's tasty and fortified)
– Lots of ice
Instructions
1. Boil water.
2. Spoon
Caf-Lib a tall glass and dissolve in a splash of boiling water (~1/4 cup).
3. Add a handful of ice.
4. Fill the rest of the glass with your milk of choice.
Nutrition
Per ~ 1 cup serving

*Nutritional data should only be viewed as rough estimates. % Daily Values vary with age, weight, and other factors.